Hello, my lovely followers and readers of my blog! I hope you haven't missed me that much! 😉
I hope you are all okay and if you aren't feeling ok. Just remember that's it ok not to be ok and I hope you can get the right support you need and if you want to talk please remember that I'm here and the correct charities are here to support you!
If you haven't seen my recent blog post.
Please check it out, my loves!
As it's how many days into the new year.
So, let's crack on!
Number one: Online shopping
Okay so with my anxiety at the moment, I haven't been out which is bad but I am trying my hardest to get better and go out. Online shopping is a curse when I am having a manic episode as I impulsively spend money like no tomorrow. But when I'm having a stable week. I tend not to spend money. But online shopping can be mood uplifting at times when you are having a depressive episode. It's the little things that mean the most to me when I am having a depressive episode.
Number Two: Blogging
Writing this blog has become a hobby of mine. One of the reasons I started the blog to help other people and to end the stigma of mental illness. Another reason why I started this because I wanted to find a way to deal with my mental health. I can talk about it freely here while learning about other bloggers experiences. I can also record all the good times in my life so I never forget the things I should be grateful for. So it's kinda my journal for my recovery. I also can write about my hobbies. I also love that I've made friends due to blogging.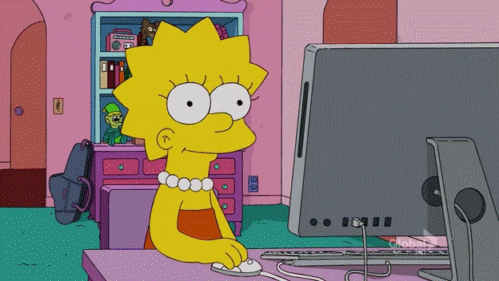 Number Three: Music
Music helps my mental health at times. When I'm having an intrusive dark episode I tend to put my earphones in my ears and blast my music. But also when I'm having a good day, listening to music helps me to concentrate while writing blog posts.
Number Four: Naps
When I am having a depressive episode, I have realised that I take more naps as my energy levels are not very high. But when I a manic episode, I don't sleep for days. I feel like naps help my mental health.
Number Five: Family/Friends/Pets
There is nothing better than some words of wisdom from your friends or family. Or a hug from my family. Honestly, I am very blessed to have wonderful people around me, that support me no matter what. Plus my dog I love him so much, he is so cuddly and just in general cheers me up when I'm feeling rubbish.
Number Six: Food/Fashion/Beauty
Those are all my interests and they make me happy!
Number Seven: Snow
I love nothing more than waking up to a complete whiteout. Building snowmen, snowball fights, warming up with a hot chocolate and then doing it all over again. But I hate ice. I can't stand the Ice.
Number Eight: The Simpsons
If you haven't realised yet, I love The Simpsons. I relate to Lisa Simpson a lot.
Number Nine: Helping others
I love helping others, It's a big thing of mine. If I see someone upset I'd go and ask what's wrong and try to make them feel better. As I hope that they would do the same with me.
Number Ten: Old photos
I absolutely love looking through old photos when I was happier and feeling all nostalgic. I think reliving old memories makes a lot of people happy.
What would you put on your list?
Till next time!
With lots of love!
Shannon Diana xx
Mental illness isn't going to get the last laugh. I am.
I fight for my health and for other people's health every single day in a way most people won't understand, we aren't lazy. We are warriors!
If you don't feel like talking to yet, I'll always be here and I'll help out any way I can. You aren't alone.
I know how it feels to be pushed aside. But listen, you are amazing and I'm proud of you so much.
Just so you know, it's okay not to be okay you know, even the happiest person in the universe has their bad days. You can get through this dark hole. I believe in you.
You are loved. You are worth the fight. You are more than your illnesses, you can fight this I believe in you. You are flawless. You are fabulous. You aren't alone. You are amazing and I'm proud of you all.
You can beat these thoughts. I believe in you. I will always be there for you even if it's on the internet or email or even in person one day. You are loved. You are needed in this world because you are YOU. You are badass for battling mental illness daily. I care about every single one of you. You are more than enough. You don't need to please anyone else.
Here is some numbers to contact if you are experiencing a mental health crisis:
Samaritans- For everyone! 24 hours, 7 days a week:
Call this number – 116 123
Email address is Jo@samaritans.org
Campaign Against Living Miserably (CALM) – For Men! 5pm to midnight every day.
Call this number: 0800 58 58 58
Webpage chat room if you don't want to phone the link is: Webpage Chat
Papyrus- For people under 35! Monday to Friday 10am to 10pm. Weekends 2pm to 10pm. Bank Holidays 2pm to 5pm.
Phone number: 0800 068 41 41
Text Number: 07786 209697
Email: Pat@papyrus-uk.org
Childline- For children and young people under 19.
Call 0800 1111 (Number won't show up on your phone bill)
The Silver Line- For older people
Call: 0800 4 70 80 90
In the US: Call the National Suicide Prevention Lifeline at 1-800-273-8255 or the National Hopeline Network at 1-800-784-2433
In Austraila- Call Lifeline Austraila at 13 11 14
In other countries- Visit ISAP OR Suicide.org to find a helpline in your country.
Other places you could go or ring in a crisis in UK:
Call your GP- Ask for an emergency appointment.

Call

111

– Out of hours- They will help you find the support and help you need.

Contact your mental health crisis team if you have one.
If you would like to contact me for PR or any collaborations or even support if you are going through a bad time. Please follow my social media accounts and email me.
Instagram- @Shannondianaxx
Twitter- @SDianaax
Email- ShannonDianax@outlook.com
Facebook Page- Mental Health & My Life